Are you ready to make the dream of living overseas a reality? The first step to buying a home in Spain is flying out there to view properties you may be interested in. Planning is essential, especially where travel is involved – you don't want anything ruining or delaying your trip. 
It's just been announced that airport workers in Spain will take part in industrial action for 25 days between September and December. The workers will be protesting low pay and working conditions as three of Spain's major unions are in dispute with airport operator AENA.  
Those intending to walk out include car park staff, baggage handlers, security, IT, retail and catering staff. The strikes are expected at all major airports across Spain, including Madrid, Barcelona, Malaga, Alicante, Seville, and Palma de Mallorca for 25 days between September and December which may result in delays and/or cancellations due to short staff.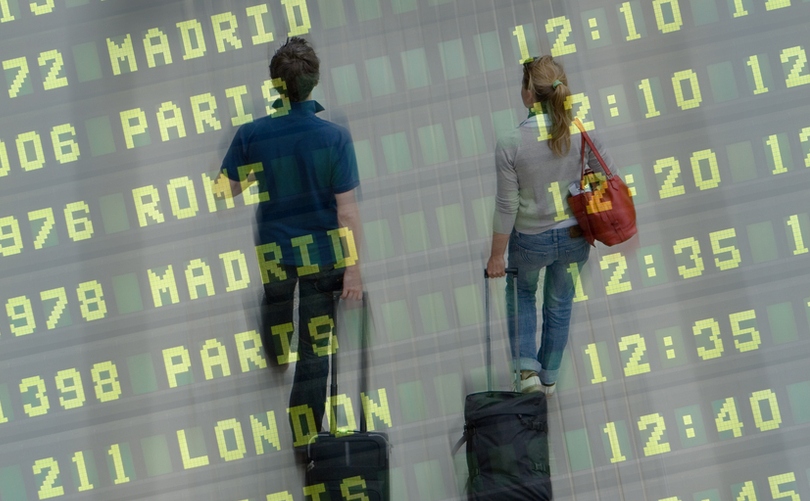 Dates with confirmed strikes are listed below, but haven't been released yet for October, which expects seven days of delays, and November, which will see two days of strikes. It's worth mentioning that the workers have intentionally decided to strike over Christmas to cause maximum disruption to AENA.  
Strike action is planned on September 15th, 17th, 22nd, 24th, 29th and December 26-30th.  
If you do plan to travel on one or more of these dates, don't worry – it's still possible! We recommend you keep an eye on travel updates as delays/cancellations may be a possibility. If your flight is cancelled due to strikes, your airline should find you an alternative flight and you can get a full refund for part of the ticket that hasn't been used, or a replacement flight.  
Here are a few of our top tips, for those planning a viewing trip to Spain including what to organise before and during, to truly make the most of it – strikes or no strikes!
Before you go…
Make a list of things to ask and look for

 
When you're viewing home after home, it can be easy to get swept up in all the excitement and forget to ask the important questions. Come with a list of questions to ask – perhaps something wasn't clear in the images online or maybe you want to know how many people have access to the communal pool. Check whether there are any additional charges with the property and what appliances it comes with, or you could be without a washing machine in a few months' time! 
Arrange to meet with your lawyer and currency specialist

 
To help you get your head around the buying process, it's a good idea to meet with your lawyer and currency specialist in advance of your viewing. This means that in the long run, when you do find your perfect property, you won't have the immediate stress of finding a lawyer and are less likely to crumble under pressure from sellers or estate agents.  
We have a trusted network of tried and tested partners – including independent solicitors and financial advisors – that we can put you in touch with. 
If you're interested, you can get a free quote for your currency today at Smart Currency Exchange or check out our network of trusted partners. 
 

Book viewings before you get there

 
It can be tempting to just fly out and book viewings when you get there, but you may find last-minute bookings limit your time at the property and might not be as thorough. Some sellers like to conduct viewings themselves too, so may not be available for weekend viewings, meaning you could miss out.  
When in Spain…
If you are interested in a property and are thinking of putting in an offer, take the time to explore the local area before you do. Scout out the local supermarket, amenities and speak to neighbours about what it's like during the quieter months. 
 

Look out for structural problems

 
It is easy to be so taken by the view, that you don't notice the crack in the wall. Check for possible problems such as subsidence and lack of a solid foundation with damp course. Holiday homes designed for summer use sometimes have single thickness walls which can have damp problems. Check for signs of damp and stress cracks.
Take lots and lots of pictures

 
Nowadays, most phones have decent cameras on them. No matter what, make sure you take pictures of all rooms in the properties you visit as you will want them for reference in the future. Who knows, you could be looking round your future home! 
The post How to ensure strikes don't disrupt your viewing trip this year appeared first on Spain Property Guides.